Attending live events—music, in particular—is one of my favourite things to do. I also really like lists.
This page attempts to document all shows I have ever attended. It's mostly music, but also covers comedy and the occasional theatre or spoken word show.
The list was written primarily from memory and I am certain that several shows are missing, particularly from my teenage years and early twenties.
2023
2nd November: Piri, SWX, Bristol
25th October: The Royston Club, The Fleece, Bristol
20th October: Kids in Glass Houses, O2 Academy, Bristol
7th October: New Order, First Direct Arena, Leeds
15th September: Unfinished Business, Jazzcafe De Muze, Antwerp, Belgium
27-30th July: WOMAD Festival
20-23rd July: Latitude Festival
12th July: Pulp, Motorpoint Arena, Cardiff
6-8th July: 2000 Trees Festival
21-25th June: Glastonbury Festival
25-28th May: Bearded Theory Festival
9th May: Yard Act, Brudenell Social Club, Leeds
22nd April: The Tallest Man on Earth, Trinity Centre, Bristol
28th March: Eels, The Forum, Bath
16th March: Damien Rice, Hammersmith Apollo, London
16th March: Hamilton, Victoria Palace Theatre, London
7th March: Okkervil River (Will Sheff), Rough Trade, Bristol
19th February: Enter Shikari, SWX, Bristol
15th February: Mogwai, The Forum, Bath
2022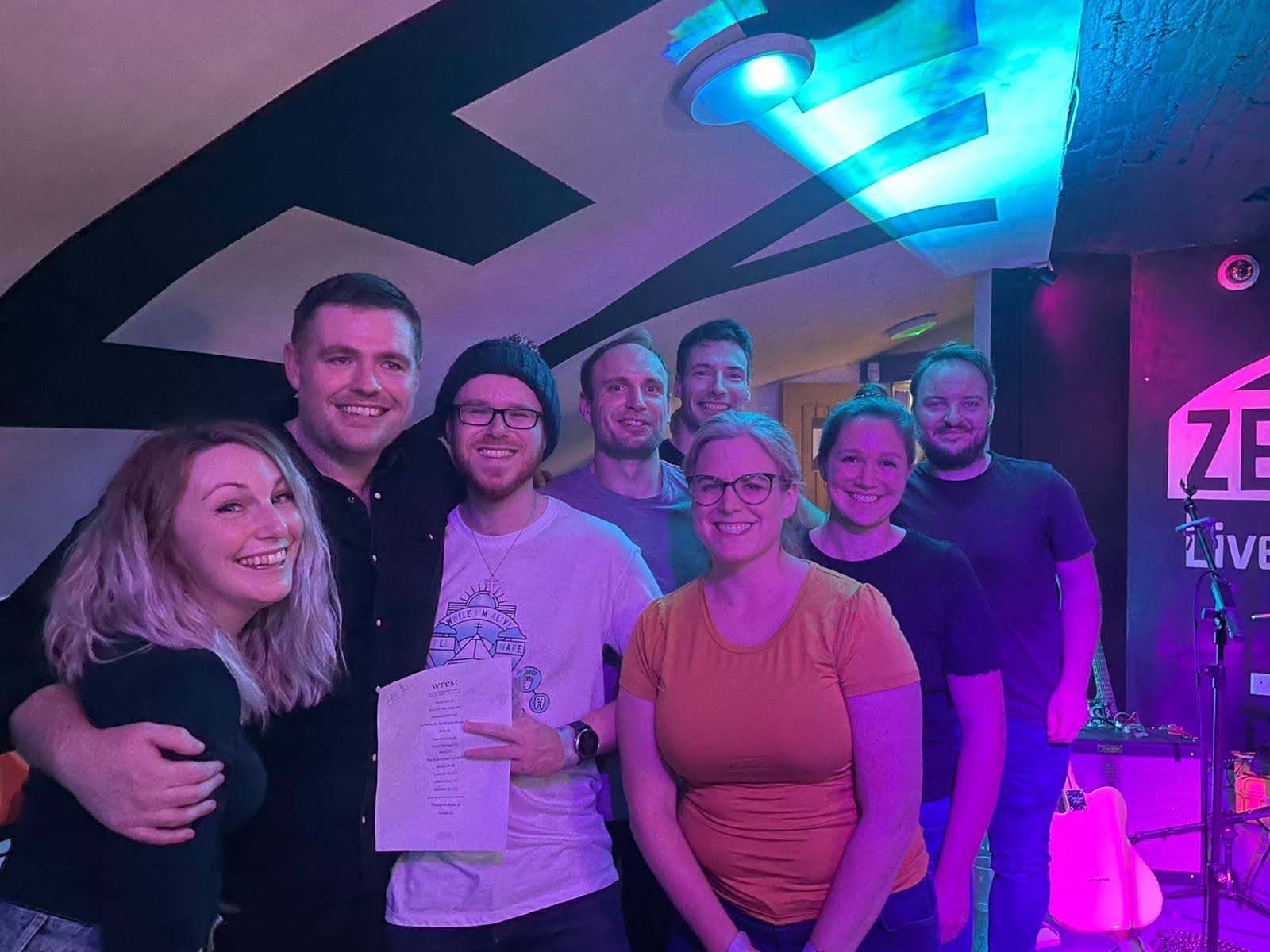 17th December: The Pantomime Adventures of Peter Pan, Opera House, Manchester
22nd November: Holly Humberstone, O2 Academy, Bristol
16th November: Red Rum Club, O2 Ritz, Manchester
26th October: The King Blues, The Underworld, Camden, London
22nd October: wrest, Zed Alley, Bristol
5th October: Snarky Puppy, O2 Academy, Bristol
15-18th September: Lost Evenings V Festival

Including Beans on Toast, The Donots, Dave Hause, Grace Petrie and Frank Turner

26-28th August: Reading Festival
20th August: The Gaslight Anthem, O2 Academy, Edinburgh
17-21st August: Edinburgh Fringe

Including Gecko, Ivo Graham, Stewart Lee, David O'Doherty, Grace Petrie, John Robins, Paul Sinha, Daniel Sloss and Mark Watson

10-14th August: Boomtown Fair
16th July: Community Festival
7-9th July: 2000 Trees Festival
22-26th June: Glastonbury Festival
14th June: Daði Freyr, O2 Academy, Bristol
10-12th June: Download Festival
18th May: Julien Baker, Electric Ballroom, Camden, London
17th May: Bear's Den, O2 Academy, Bristol
16th April: Ed Gamble, The Forum, Bath
19th March: Krater Comedy Club, Komedia, Bath
13th March: The Cribs, Motion, Bristol
8th March: Lara Melda and Bath Phil, The Forum, Bath
24th February: The Lion King, Hippodrome, Bristol
16th February: Frank Turner (and Matt Nasir), The Clapham Grand, London
11th February: Glasvegas, Sub89, Reading
2021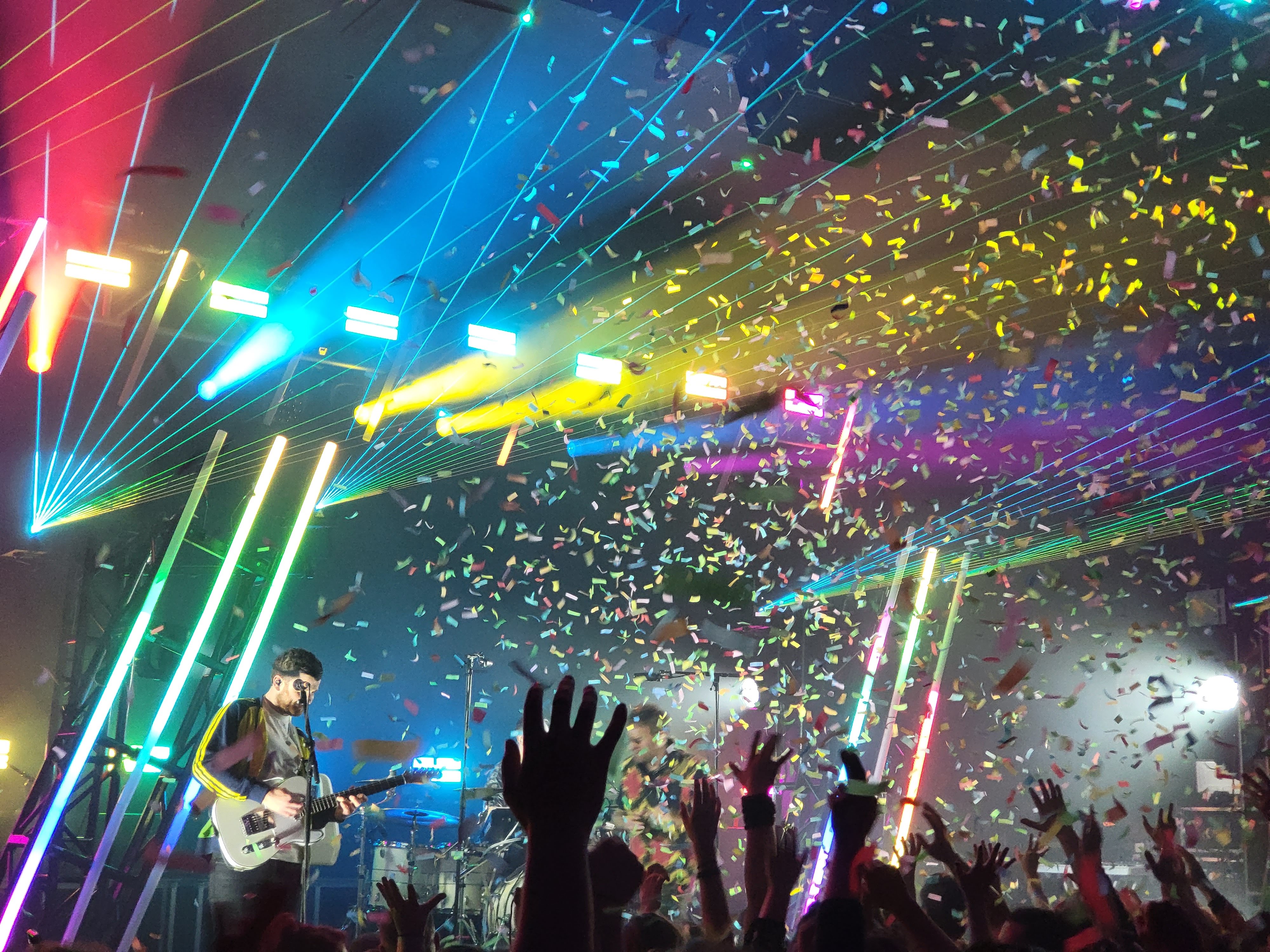 13th December: Los Campesinos!, Tramshed, Cardiff
9th December: Enter Shikari, O2 Academy, Bristol
1st December: Admiral Fallow, Bristol Beacon, Bristol
20th October: Joker Live in Concert, The Forum, Bath
8th October: Oas-is, Komedia, Bath
4th October: Grace Petrie, Komedia, Bath
21st September: Dermot Kennedy, Castlefield Bowl, Manchester
16-29th September: Isle of Wight Festival
27-29th August: Reading Festival
18-22nd August: Edinburgh Fringe

Including Nish Kumar, Paul Sinha, and Mark Watson

10-14th August: Boardmasters Festival
18-20th June: Download Pilot Festival
2020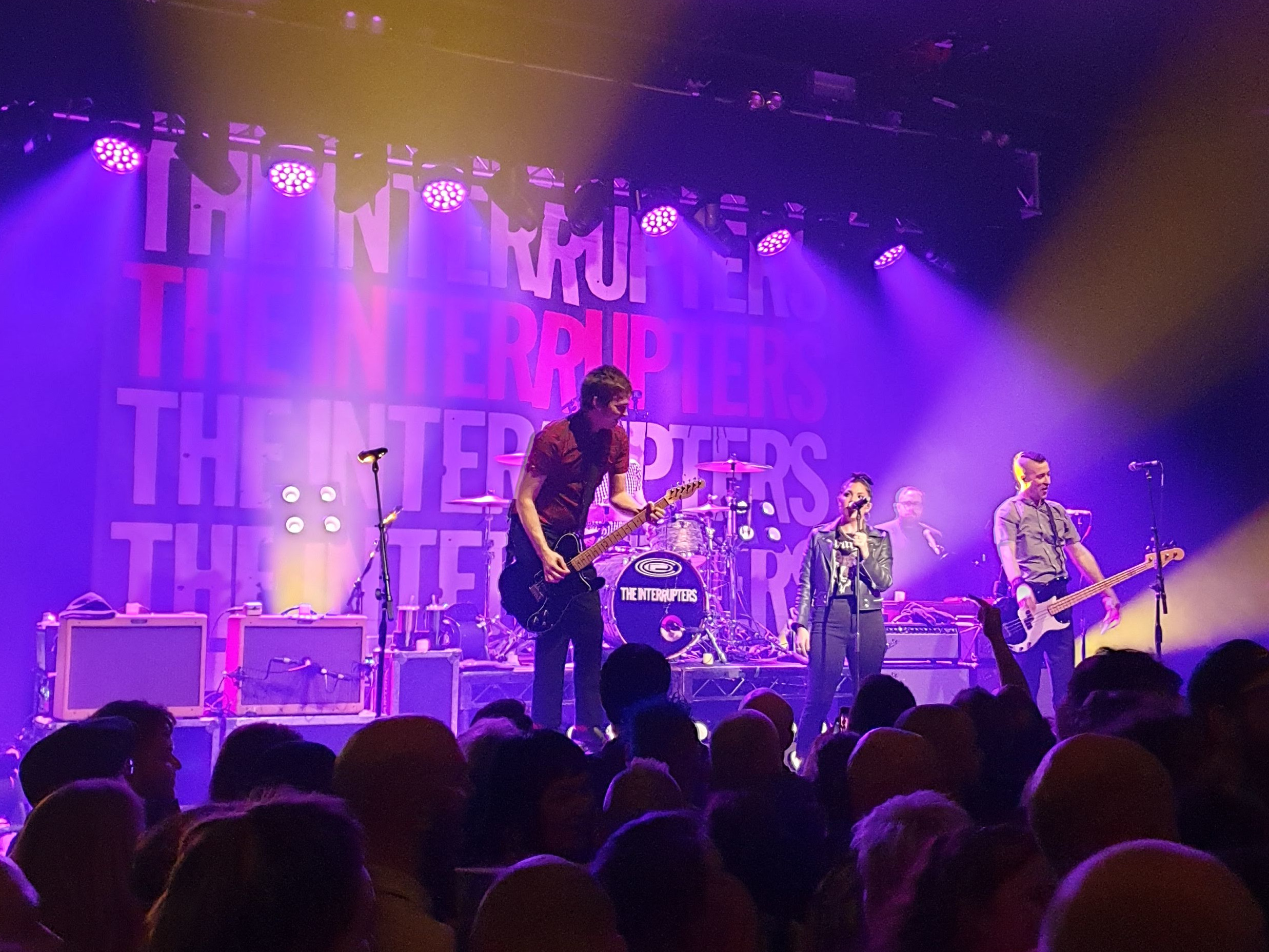 29th September: Ed Gamble, Lakota, Bristol
13th March: Frank Turner, The Forum, Bath
22nd February: The Book of Mormon, Hippodrome, Bristol
14th February: The Lion King, Playhouse, Edinburgh
4th February: The Interrupters, O2 Academy, Bristol
2nd February: Luke De-Sciscio, St. James Wine Vaults, Bath
2019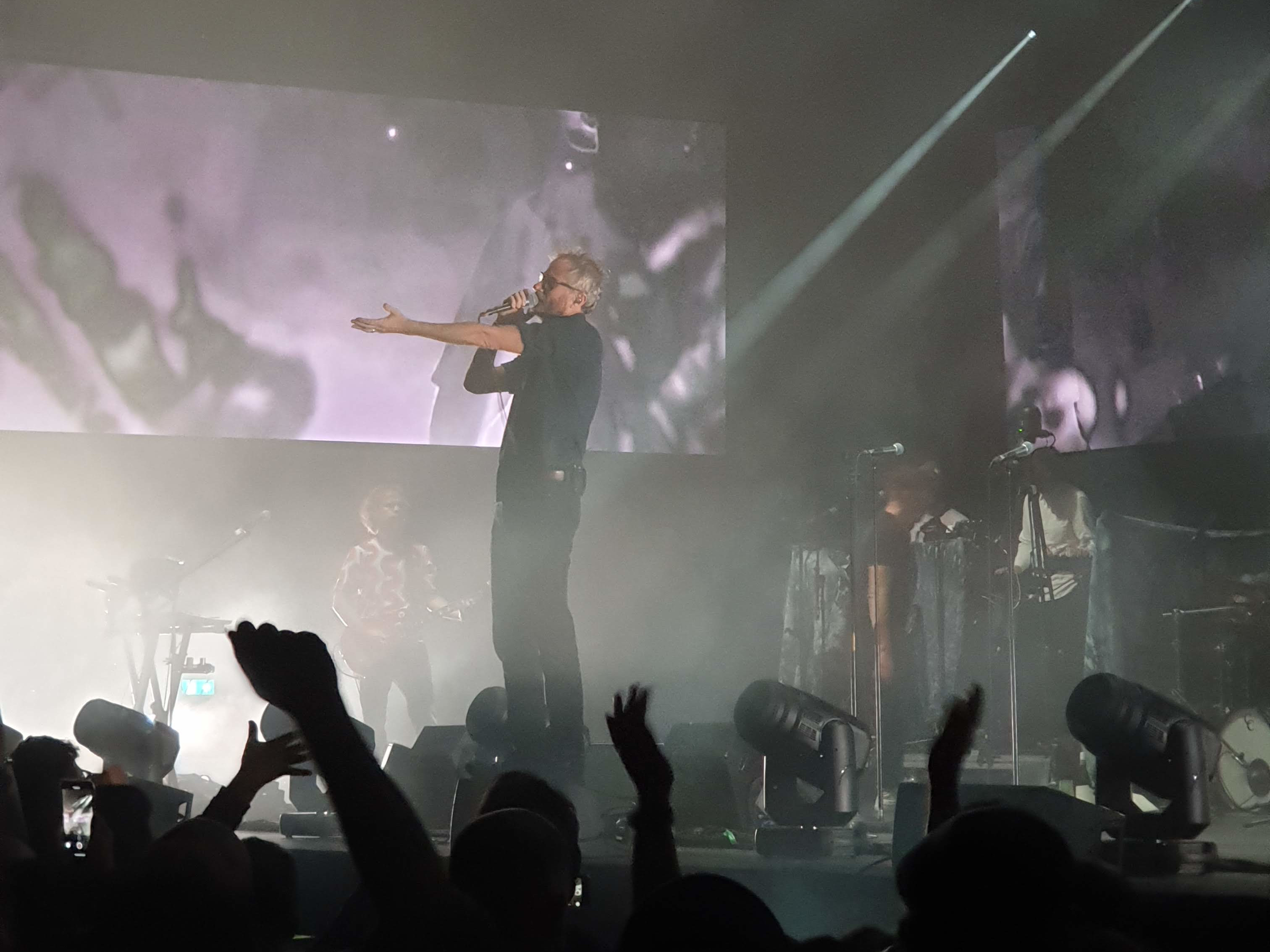 9th December: The National, Motorpoint Arena, Cardiff
30th November: Random Hand, The Exchange, Bristol

Supported by East End Trinity and Atterkop

26th November: Frances Pylons, The Exchange, Bristol
8th November: Snarky Puppy, O2 Academy, Bristol
23-25th August: Reading Festival
14-18th August: Edinburgh Fringe

Including Ivo Graham, Stuart Goldsmith, John Kearns, Dan Kitson, Jon Richardson, John Robins, Joe Sutherland, and Mark Watson

7-11th August: Boomtown Fair
25-28th July: WOMAD Festival
11-13th July: 2000 Trees Festival
26-30th June: Glastonbury Festival
13-16th June: Isle of Wight Festival
1st June: Rainford's Picnic in the Park
23-26th May: Bearded Theory Festival
19th May: Matt Haig, Assembly Rooms, Bath
18th May: Raketkanon, Rough Trade, Bristol
4th May: Oas-is, The Fleece, Bristol
16th April: Bear's Den, O2 Academy, Bristol
7th April: Benjamin Francis Leftwich, Thekla, Bristol
17th March: Deaf Havana, O2 Academy, Bristol
6th March: Skinny Lister, The Fleece, Bristol
1st March: Massive Attack, Steel Yard, Bristol
24th February: Brian Fallon, Komedia, Bath
20th February: Sir Ian McKellen, Old Vic, Bristol
19th February: The Joy Formidable, The Fleece, Bristol
15th February: RHLSRP, Komedia, Bath
3rd February: Mark Watson, Old Vic, Bristol
2018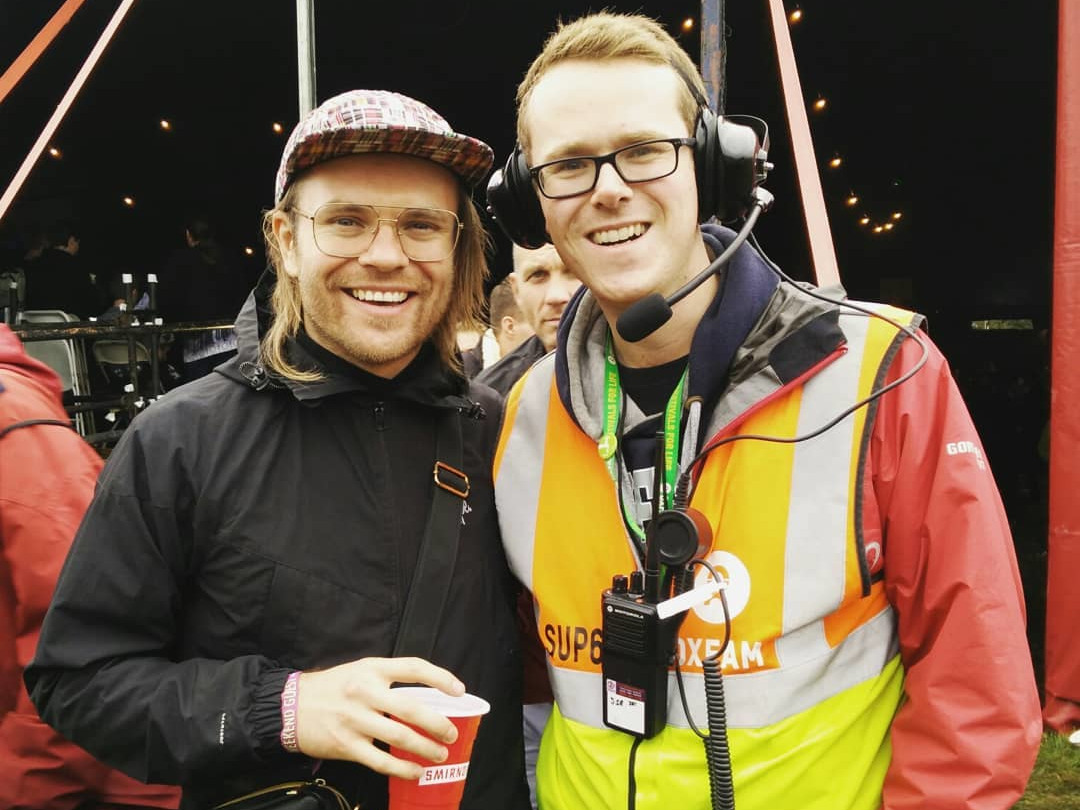 1st December: Andrew Lawrence, Hen and Chicken, Bristol
17th November: Krater Comedy Club, Komedia, Bath
11th November: Elis James and John Robins, Old Vic, Bristol
7th November: Sam Fender, Thekla, Bristol
23rd October: Will Varley, Komedia, Bath
13th October: James Acaster, Old Vic, Bristol
26th September: Rhod Gilbert, The Bill Murray, London
1st September: The Downs Festival
24-26th August: Reading Festival
15-19th August: Edinburgh Fringe

Including Tamar Broadbent, Hal Cruttenden, Ed Gamble, Ivo Graham, Stuart Goldsmith, Phill Jupitus, and Tim Key

26-29th July: WOMAD Festival
12-14th July: 2000 Trees Festival
7th July: St Pauls Carnival, Bristol
10th June: Bristol Comedy Garden

Henning Wehn, Nina Conti, Jayde Adams, and Phil Wang

9th June: Joe Lycett, Hammersmith Apollo, London
24th May: Ben Folds, The Forum, Bath
11th May: Amanda Palmer, The Forum, Bath
5th May: Sam Brookes, Thekla, Bristol
18th April: John Robins, Komedia, Bath
7th April: Beans on Toast, Sugarfactory, Amsterdam
7th March: Feeder, O2 Academy, Bristol
6th March: Rainbow Kitten Surprise, The Camden Assembly, London
25th February: Brian Fallon, SWX, Bristol
24th February: Rhys James, Hen and Chicken, Bristol

Supported by Michael Fabbri
2017
8th November: Simon Amstell, Komedia, Bath
21st October: Paul Myrehaug, Hen and Chicken, Bristol
11th October: The Mountain Goats, O2 Shepherd's Bush Empire, London
7th October: Alfie Brown, Hen and Chicken, Bristol

Supported by Phil Chapman

7th September: Subhumans, The Nest, Bath
4th September: Robert Webb, Komedia, Bath
2nd September: The Downs Festival
25-27th August: Reading Festival
10-13th August: Boomtown Fair
2-6th August: Edinburgh Fringe

Including Tamar Broadbent, Nick Cody, The Footlights, Richard Herring, Reginald D. Hunter, John Robertson, John Robins, and Paul Sinha

8-11th June: Download Festival
22nd May: Twin Atlantic, O2 Academy, Bristol
4th May: Swimming Girls, Moles, Bath
10th February: Little Comets, Komedia, Bath

Supported by Eliza and the Bear

28th January: Beans on Toast, The Nest, Bath
2016
8th December: Beans on Toast, Thekla, Bristol
11-14th August: Boomtown Fair
2015
10-13th September: Bestival
2014
2013
2012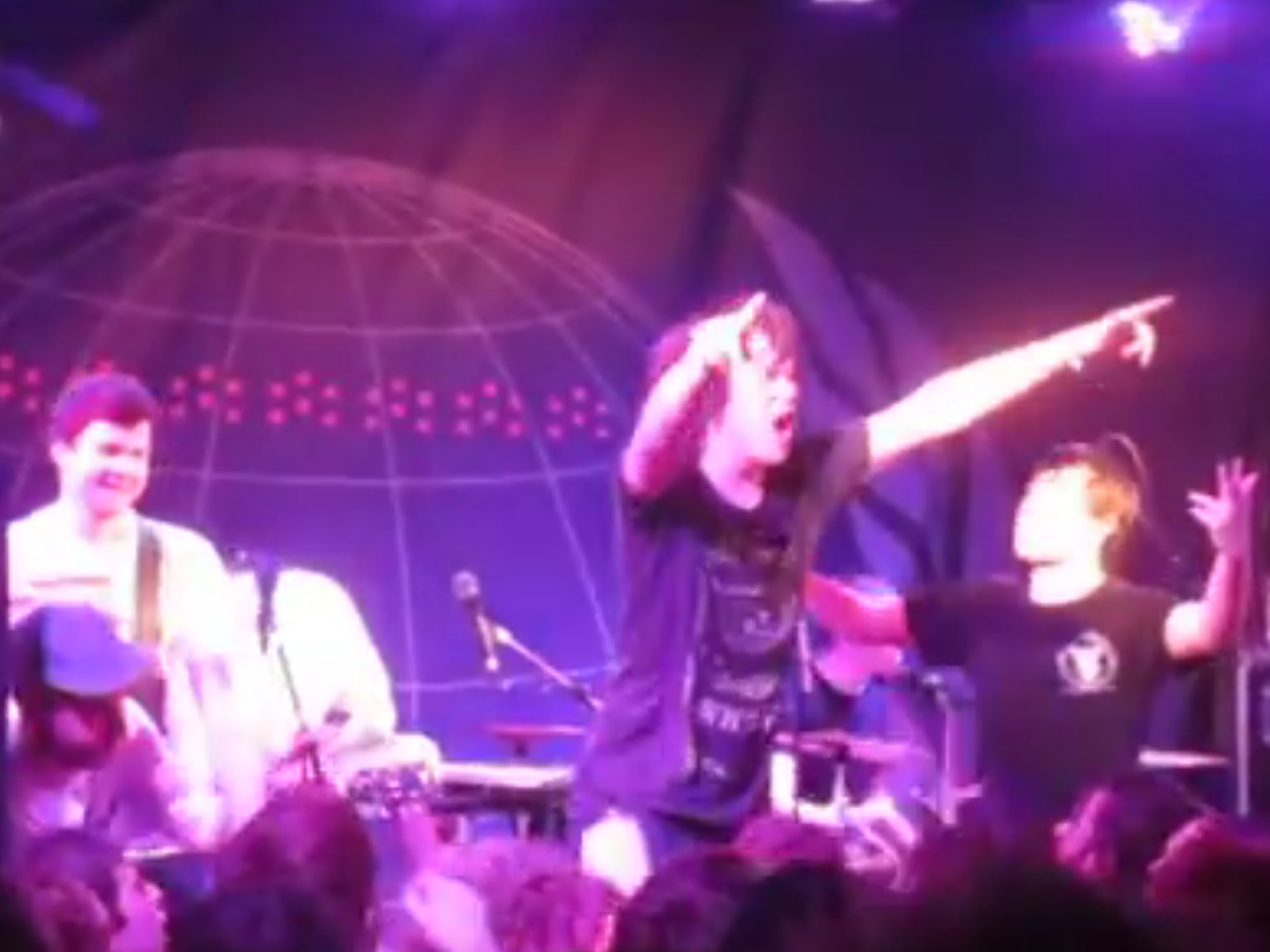 16th December: Enter Shikari, Roundhouse, Camden, London
28th November: deadmau5, Electric Brixton, London
27th August: Enter Shikari, The Liquid Rooms, Edinburgh
23-24th June: Radio 1's Hackney Weekend
12th February: Enter Shikari, Bull and Gate, Camden, London
2011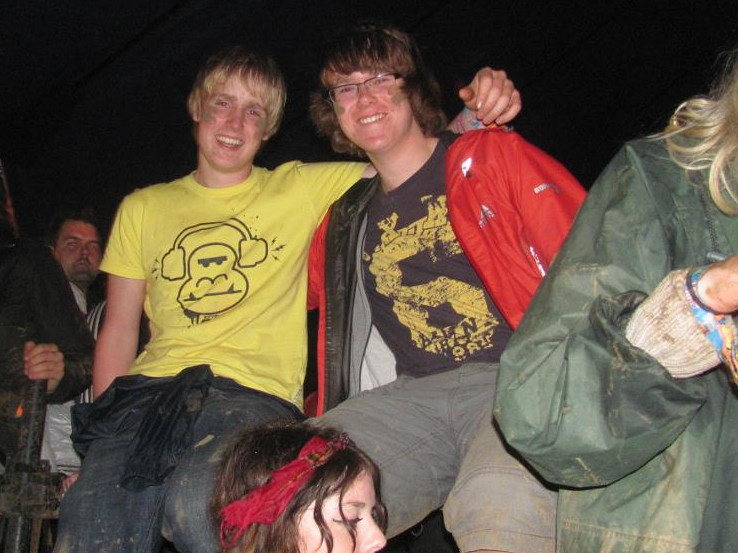 10th November: Rise Against, O2 Brixton, London
26-28th August: Leeds Festival
30th June: The Courteeners, Haigh Wall, Wigan
15th February: Kerrang! Tour, O2 Academy, Manchester
2010
26th February: Strangeways, Soundhouse, Bolton

Supported by No Hostage Policy, and Battleship Lime

4th February: Kerrang! Tour, O2 Academy, Manchester
2009
16th December: Paramore, MEN Arena, Manchester
2008
24th August: Cosmo Jarvis, Mildmay Colours Inn, Holebeton
2005
2004
19th March: Busted, MEN Arena, Manchester